AlleyOop Sports – JumpSport's High quality trampolines
JumpSport, hugely successful trampoline company was founded in Saratoga, California in 1997. They immediately got to work and went on to design a trampoline with their own proprietary Trampoline Court™ safety enclosure. Their goal was to create an affordable trampoline enclosure that people will be happy to use. Due date, they hold 7 different patents and made more than 25 safety innovations, making their products one of the safest.
AlleyOOP's most popular trampoline line includes VariableBounce, DoubleBounce trampolines, and of course their newest addition, PowerBounce, which delivers two rows of springs working separately, delivering phenomenal bounce. All AlleyOOP trampolines feature better high performance springs, Permatron mat with 10 rows of parallel stitching and "Triple-Fail-Safe" enclosure, with industry best impact strength.
Check our AlleyOOP trampoline reviews!
---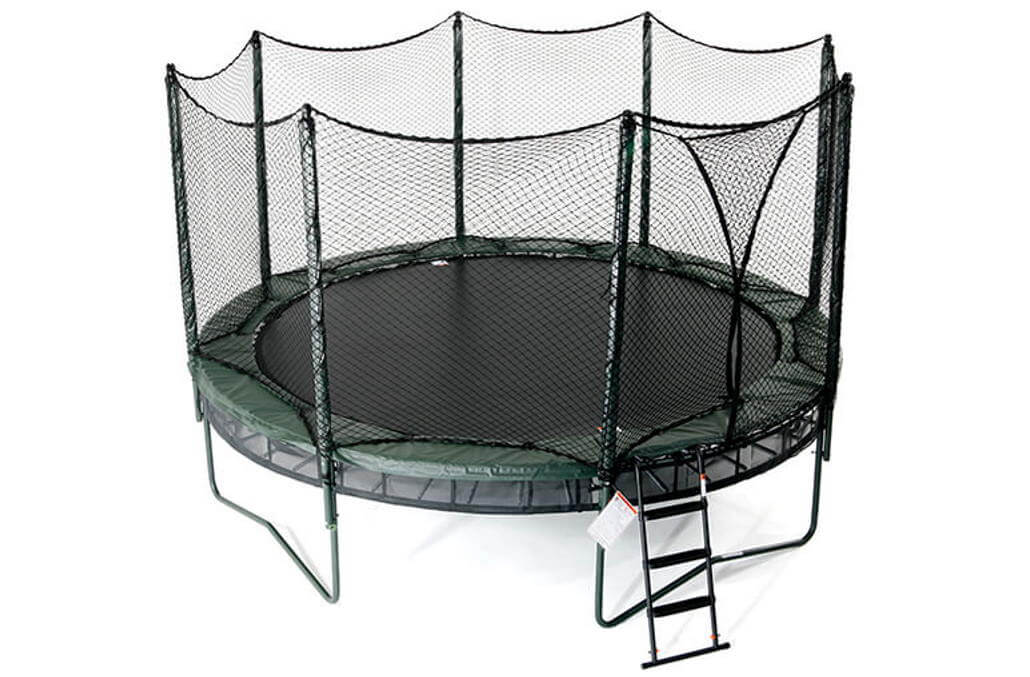 Two mats and (almost) two rows of springs!? Whaat? JumpSport Power Double is easily the most innovative trampoline we've seen and we're simply blown away. As they've said – Double…