JumpSport is a family-owned company founded in the USA 19 yrs ago by several founders, one being Mark Publicover who invented the trampoline enclosure that now protects millions of trampolinists.
Their most popular trampolines include their SoftBounce line of trampolines, and of course, the phenomenal AlleyOOP trampolines that deliver unparalleled bounce quality and safety, but the company has also produced several mini and kids trampolines. JumpSport & their brand AlleyOOP holds a patent for PowerBounce (additional springs) and DoubleBed (two mats) technology.
When it comes to mini trampolines, the product range goes from their lowest-end model 220 to 250, 350, 370, 550, and 570. The higher the first number, the larger the trampoline. The second number denotes the 'trim' i.e. quality level.
---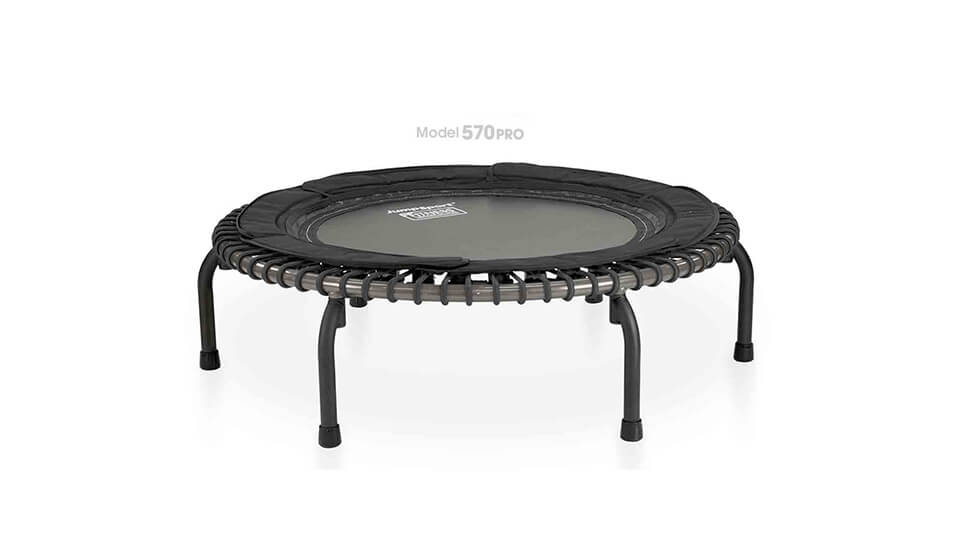 We tried out one of the priciest JumpSport rebounders around to see whether it's worth the premium over the JumpSport 250 and 350 that we already tested and were very pleased with. This is bound to be interesting! Ladies and Gentlemen, Model 570 PRO.