ACON is a Finnish company that is constantly receiving top ratings for its trampolines. Although, when they started, the trampoline build quality was just average, throughout the years they learned from their mistakes and started delivering top-notch trampolines. The company also produces various other sports equipment, including hockey training equipment, sports tables, basketball hoops, etc.
All trampolines are designed in Finland by some of the most prolific engineers around and all are unique in their understated but quality design while the main factory is located in Bosnia and Herzegovina (South-eastern Europe – Balkans).
The company has been active on the US market since 2014 and has already won the hearts of many experts and users.
---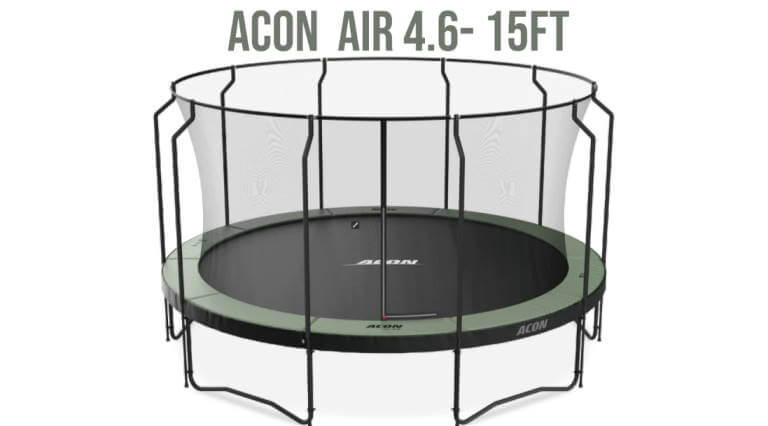 Biggest round trampoline ACON has to offer. As it costs a third more than competitor trampolines, let's see if that price is justified, as based on specifications only certainly is. Let's jump to a review of round 15ft trampoline from Finnish company ACON.