ACON is Finish company which is constantly receiving top ratings for their trampolines. Although, when they started, trampoline build quality was just average, but throughout the years they learned on their mistakes and started delivering top-notch trampolines. The company also produces various other sports equipment, including hockey training equipment, sports tables, basketball hoops, etc.
All trampolines are designed in Finland by some of the most prolific engineers around and all are unique in their understated but quality design while the main factory is located in Bosnia and Herzegovina (South-eastern Europe – Balkans).
The company has been active on the US market since 2014 and has already won the hearts of many experts and users.
---
Are you in the market for a larger trampoline that is preferably rectangular, but would still like that the trampoline comes with all the safety bells and whistles? Don't mind paying for a high end trampoline? Then this heavy duty 16 x 9 ft. Sport trampoline from the Finnish manufacturer ACON just might be what you're looking for… Read our review of ACON Air Rectangle Trampoline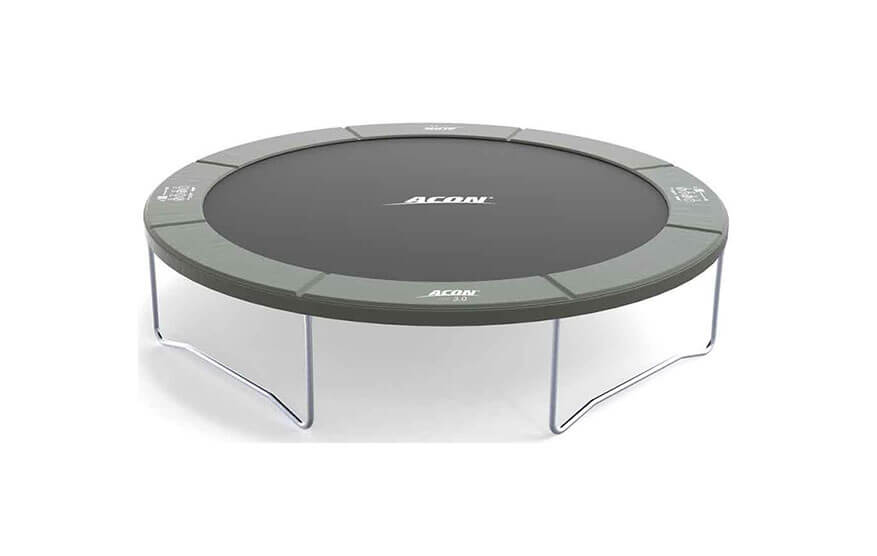 ACON Air 10 ft Trampoline Review – Model 3.0 with included Enclosure Coming from Finland but made in USA, this trampoline has very good overall specs and premium safety enclosure…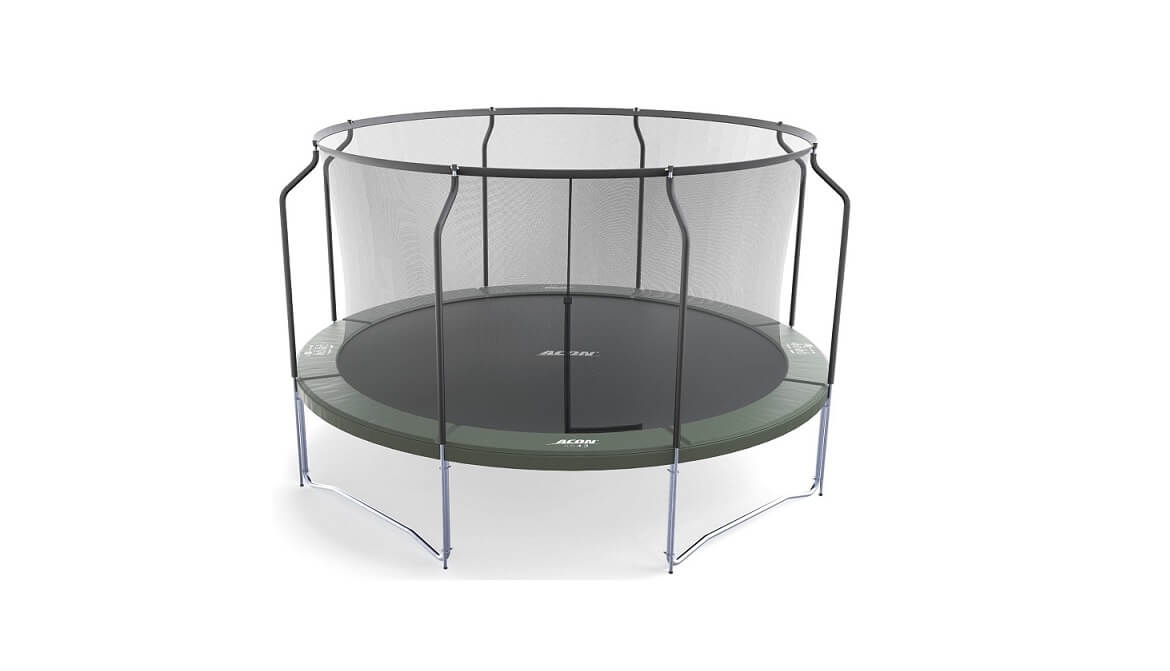 The ACON Air 4.3, a 14 ft. diameter round heavy duty USA made trampoline coming from Finnish company, is trampoline specifically designed to withstand all age groups while providing ease and comfort by giving by using best parts available. Thick frame, long and lastfull springs, along with powerfull mat and strong enlcosure will give you two things that only few offer – No weight limit and NO need for disassembly.