Skywalker Trampolines is a famous company majoring in producing trampoline sets, racks of bicycle and some other products in the same group. Every Skywalker trampoline is built based on patented design that ensures a long time of safe use. Skywalker is composed of one of the biggest trampoline manufacturing factories all over the world, a 563,000 square ft.
Skywalker is known for creating a gap-free enclosure system that increases overall security, and as a matter of fact, in 2004 they stopped selling trampolines without enclosure. Their trampolines also use T-joints that help improve stability, while the PVC parts come with UV resistant coating on all trampolines. All their trampolines meet the ASTM/TÜV standards. SkyWalker Holdings have been in trampoline business for more than 35 years. In that time, they came to close of perfection when it comes to quality of their trampolines. They still have room for progress, but why struggle when competition is inert.
They offer almost every shape of trampoline, together with replacements parts and various accessories.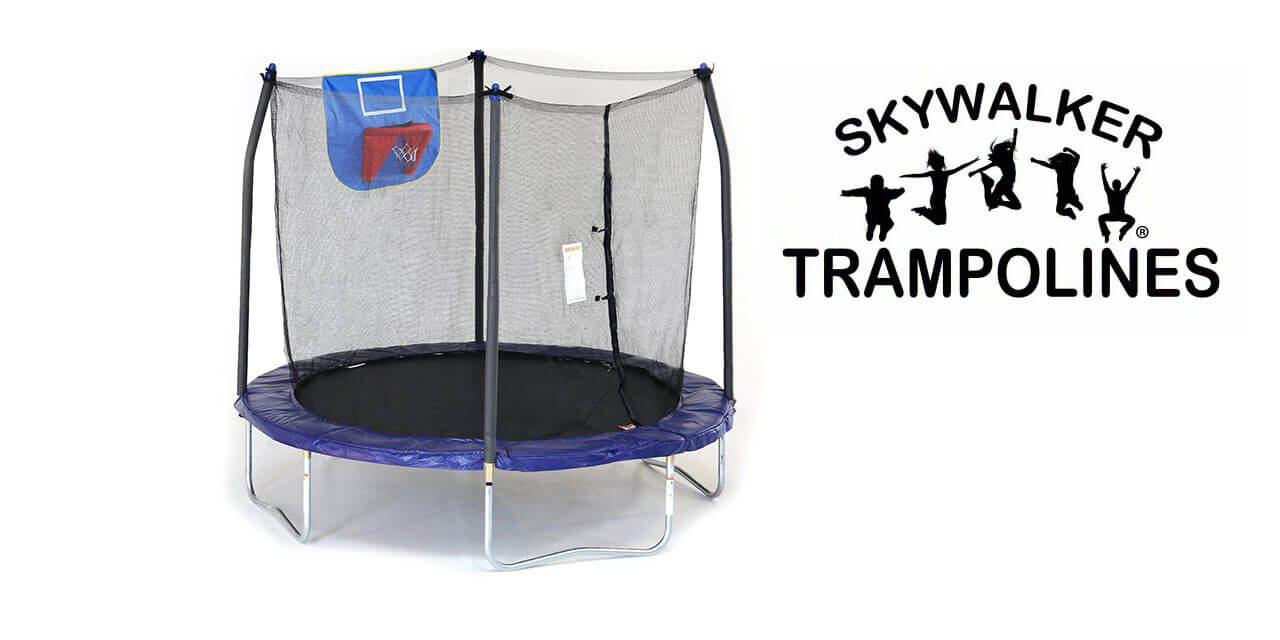 Skywalker Jump N'Dunk 8 ft. Trampoline Review – Skywalker Jump N'Dunk is the newest addition we have on our test. It comes with a safety enclosure and an innovative basketball hoop – a feature not seen on many trampolines these days. The size of eight feet seems to be perfect for your kids. It should keep them both fit and entertained for hours on end. But how does the trampoline fare when it comes to security and quality? Well, there is only one way to find out…