A 16 ft trampoline provides a really large jumping space for both kids and adults and indeed is an ideal choice for backyards that have enough space to accommodate it. They are available in two different shapes, mostly round 16ft ones, but there is also a few rectangular trampolines, with much as 16x24ft in size (this is a huge trampoline with 800 lbs or more weight limit).
What are the best 16ft trampolines for sale on the market? Are they suitable for your needs?
Within those reviews, we have compiled all the necessary information you need to help you decide if 16ft trampoline is the best fit.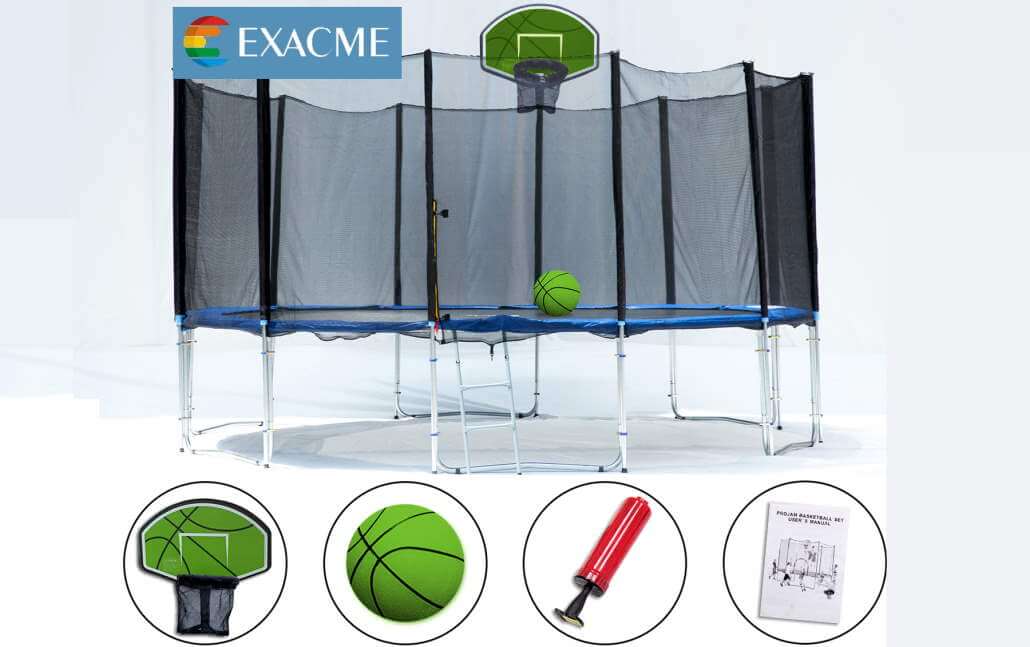 ExacMe 16 ft trampoline – in case 15ft is not enough, for just several bucks more you can get an even bigger and improved version of the ExacMe T-Series trampoline, this time with included basketball hoop. Is it worth it? Well, read our review of the 16ft ExacMe trampoline and decide for yourself!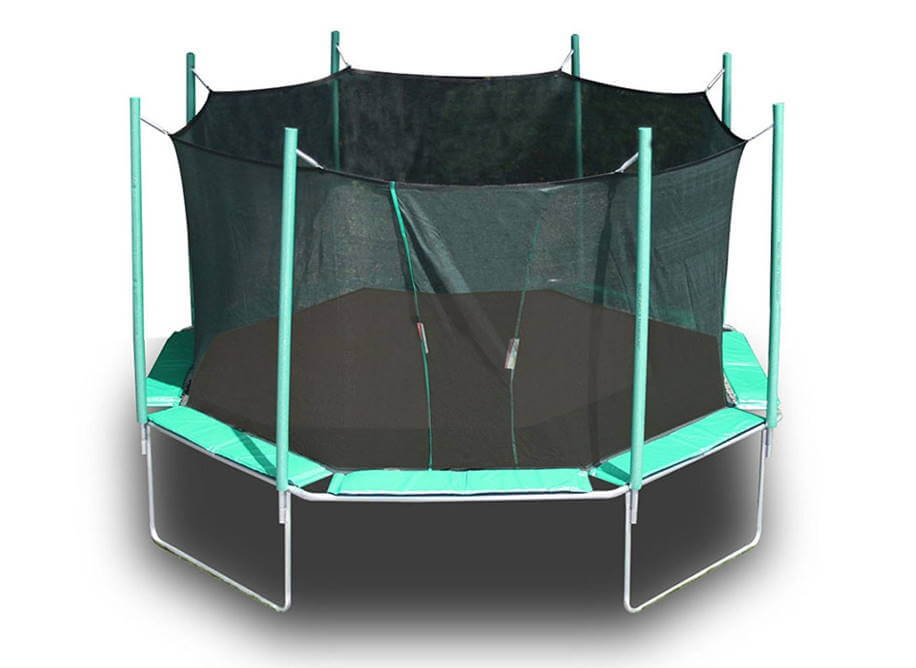 The KidWise SportsExtreme Magic Circle 16-Foot Octagon Trampoline is a trampoline with a very high weight limit suitable for several children.
SportsExtreme 16-foot Octagon Trampoline is manufactured by KidWise. KidWise is well known for producing a variety of outdoor devices such as trampolines and bouncers. They are a very respected manufacturer producing quality products that are made to last. The Magic Circle 16' octagonal trampoline follows this model very closely.
Full review inside!