Funtek 12ft Round Trampoline with Enclosure included!
Great looking trampoline with non-existent customer service.
Even though this trampoline features a new, great-looking design and will most certainly find its owners solely because of its, and its inter-connected frame which gives you an impression of using an octagonal trampoline, Funtek 10&12 ft trampolines, unfortunately, offer nothing more than good looks.
Weight limit: 200 lbs (90kg)
---
What this trampoline has to offer?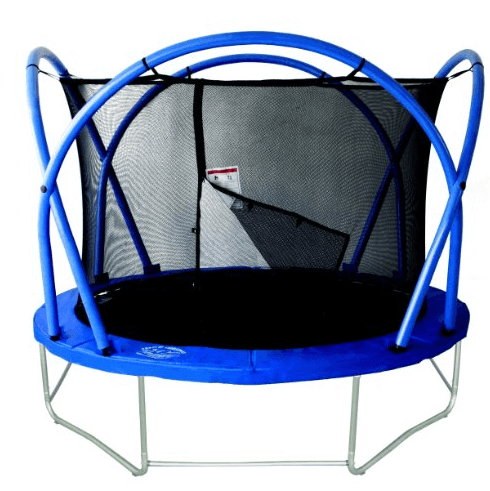 strong patented locking arches with zipper on the net.
steel cross-connected frame stabilizers
quick assembly and dis-assembly – one person could easily assemble it under 2 hours.
looks better than 90% of trampolines – huge plus but not enough
What are the downsides of this trampoline?
foam padding – false advertising? As the manufacturer stated in their product info that foam padding does meet or even exceeds safety guidelines,
A low number of springs – only 62 springs on 12ft version.
NO repair parts available. According to shops who sell it Funtek trampoline does not provide support nor has its replacement parts available.
poor overall quality product – too bad, we might like it otherwise 🙂
 

The basic mindset around this Funtek product is that it does look cool, everyone will love it, but after 6 six months tell him farewell and goodbye, only because this trampoline will fall apart. If you fell in love with the design keep in mind that it will last one season only. We recommend checking for other trampolines here.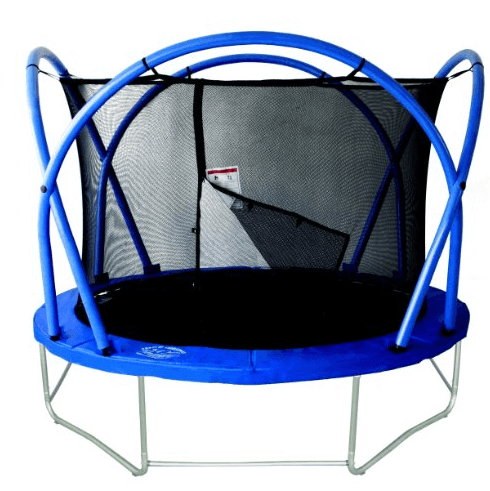 Funtek 12ft Trampoline with Enclosure
This trampoline really does look cool! Too bad customer support issues and low material quality make it worthless 🙁