Ultega Mini Trampoline – Good choice for Winter Fitness
Ultega Jumper trampoline is a soft 32-spring exercise mini trampoline made for jumping and balancing exercises. This is a very sturdy and durable trampoline with a nice soft mat and a fairly large jumping area which enables numerous exercises and complete body workout. 
Weight limit: 220 lbs (100kg)
---
Specifications: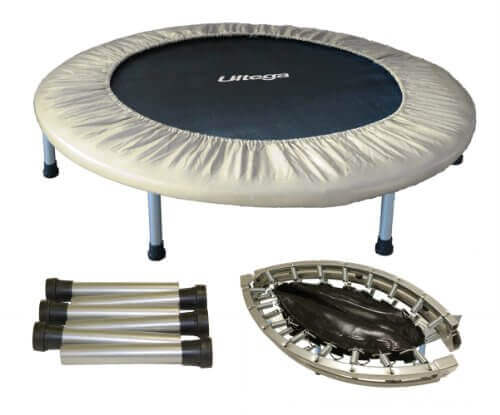 The total diameter of this mini trampoline is approximately 38 inches and comes equipped with 32 springs. This Ultega mini trampoline stands on six legs with rubber caps for additional protection.
38″ in diameter (jumping mat 27,5 inches)
foldable design – not so easy to close
32 springs with safety padding
resistant and stiff mat
22o lbs (100kg) weight limit
2 yrs manufacturer warranty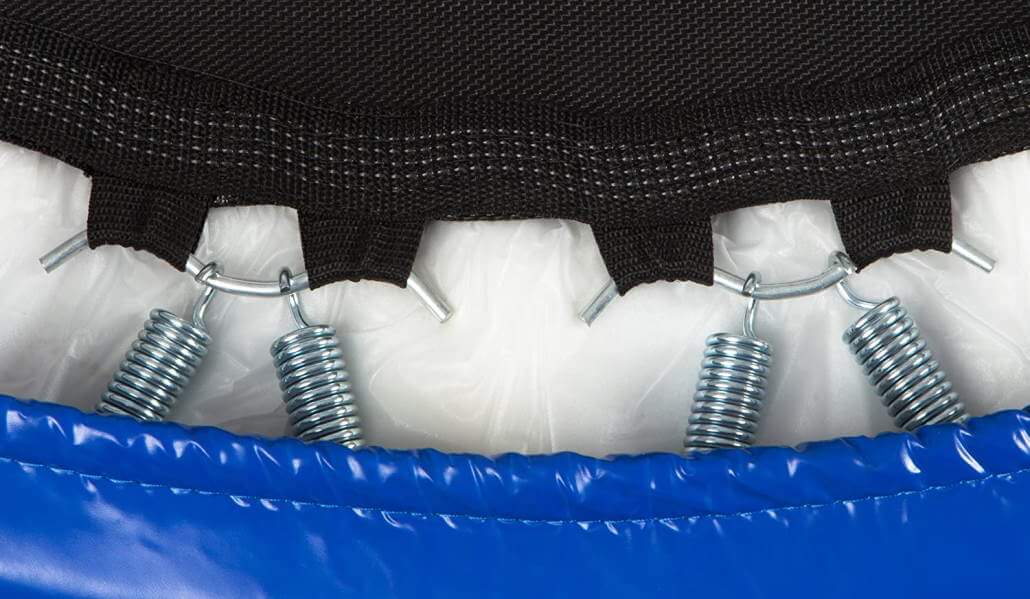 Advantages:
rubber feet on all six legs for extra protection of your flooring
carrying case for storage or transport included
foldable into 4 pieces
Assembly of Ultega Jumper is fast and easy.
Wire rings are integrated to ensure safety and stability
Can be easily be used in any kind of apartment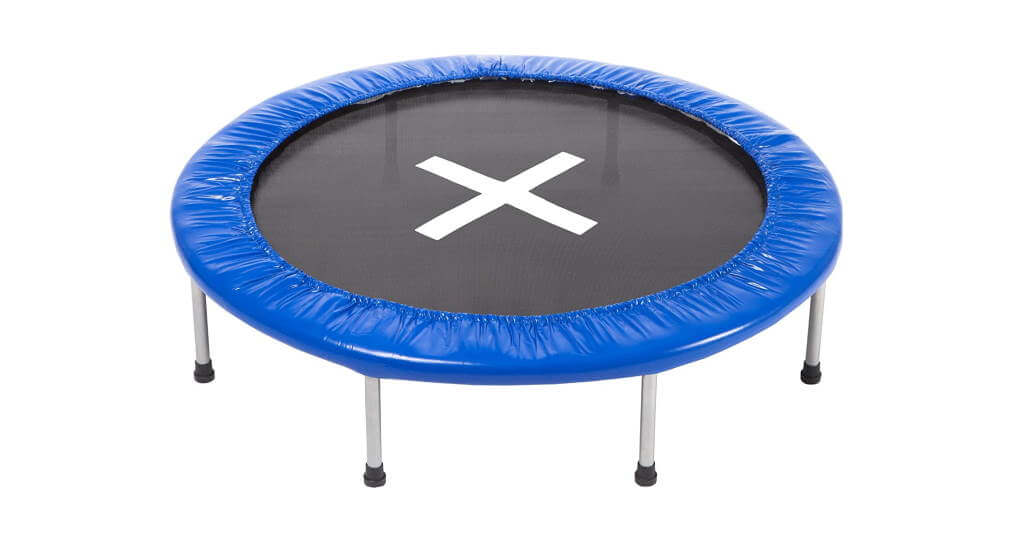 Disadvantages:
all six feet needs to be unscrewed if you want to store it
carrying case is very thin, they need to work on the quality of this part
two people needed to unfold the trampoline
Ultega Jumper 38 inch mini trampoline user manual can be found here.