Marcy Foldable Trampoline Cardio Trainer With Handle
The trampoline is manufactured by Impex, a producer of exercise equipment, fairly unknown in the trampoline world.
Weight limit: 250 lbs
Recommended for: Everyone who has no time for gym
Model #: ASG-40
---
The trampoline looks rather basic with its uniform black tones. It is definitely not an eye-catcher, but it doesn't look too flimsy either. It is 40 inches in diameter with a generous 32 inches of bouncing surface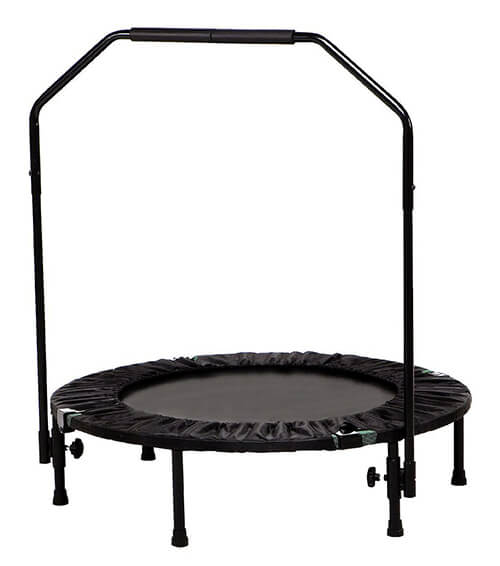 Its six legs stand 10 inches from the ground and come with a 250 lbs weight limit. The weight limit could be set too optimistic though, as many have had their elastic bands break easily. The frame does look sturdy enough, though.
The bounce is a tad sub-par at first. The manufacturer recommends regular bouncing until the trampoline breaks in. Fair enough.
Its woven mat is sturdy and won't break, but the bounce is still much stiffer than the competitors' models. The elastic bands simply don't stretch as much and there is nothing much you can do. Many users won't be satisfied with it for this reason.
What it lacks in bounce, it makes up for in quiet operation. It doesn't squeak due to its bungee cord design. Each of its legs comes with stoppers to attenuate sound and vibrations.
In theory, this makes it good for apartment use. In practice, you'll have to test it out and see if your downstairs neighbor pays you a visit.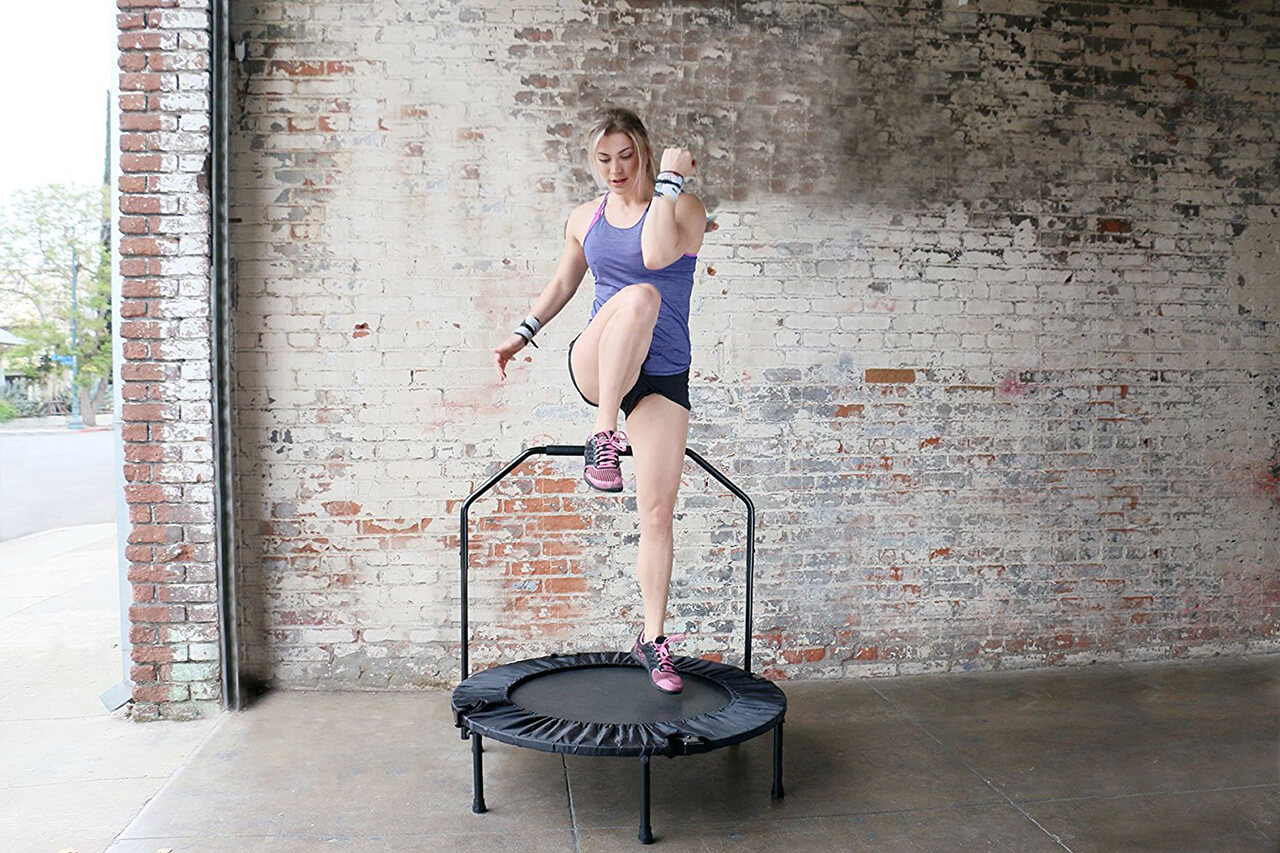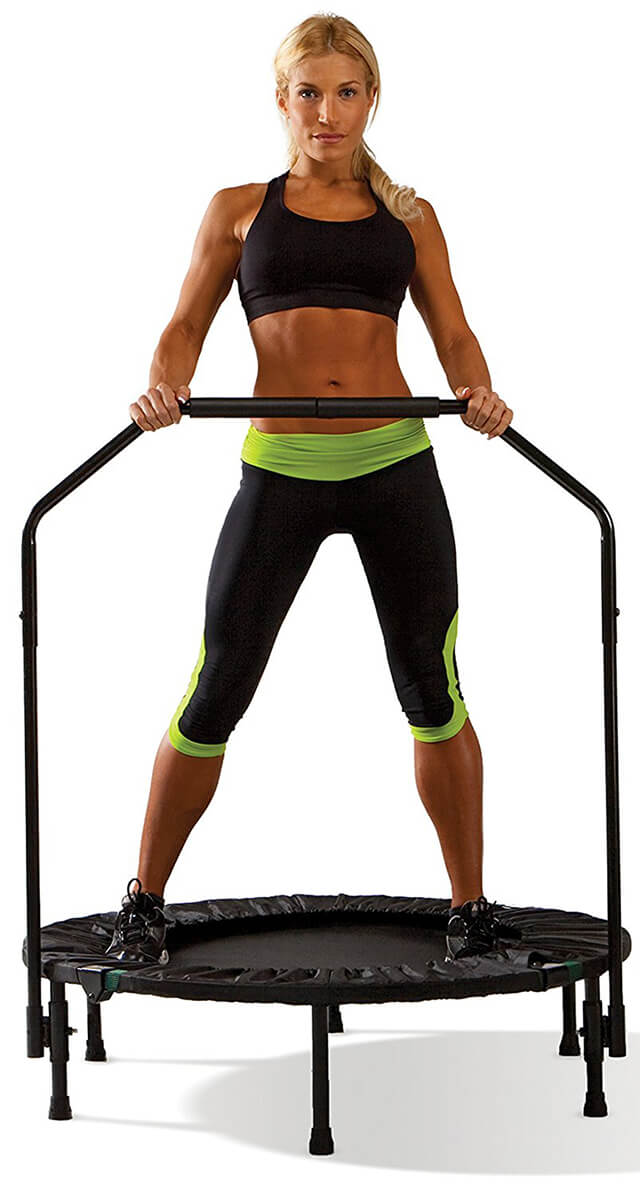 The Marcy mini trampoline comes with a handlebar, which is set about 34 inches from the surface of the trampoline.
It cannot be adjusted. However, you shouldn't lean too much on the bar, as the whole trampoline could tip over. The bar can be wobbly as well. The spring cover will be the first thing to fail, as with many other mini trampolines.
Aside from the handlebar, there are no extras, such as exercise DVDs or a transport bag.
The trampoline is quarter folding, but take great care. It requires huge amounts of strength and it is known to snap shut very easily and abruptly. The whole folding process takes quite some time, 5-10 minutes, as the legs have to be removed. You'll experience the same when putting it together after it arrives. It is unnecessarily difficult but doable.
The customer service is helpful and you can contact them if you have any questions or warranty claims – the warranty is two years from the date of your purchase.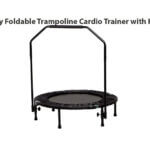 Marcy Foldable Cardio Trainer
Overall, due to rampant quality and performance issues, as Marcy Cardio has been known to break often and soon, as well as snap shut for no reason, we feel there's better mini trampolines for comparable price – such as the Ancheer rebounder.  Some users were perfectly happy with it, though. It's a gamble and it's up to you to decide whether you want to take the chance. Our verdict? Average.
PROS
Price
Comes with a handle bar
Warranty
CONS
Inconsistent build quality
Durability issues
Bounciness