Review of Plum Kids Magnitude Trampoline and 3G Enclosure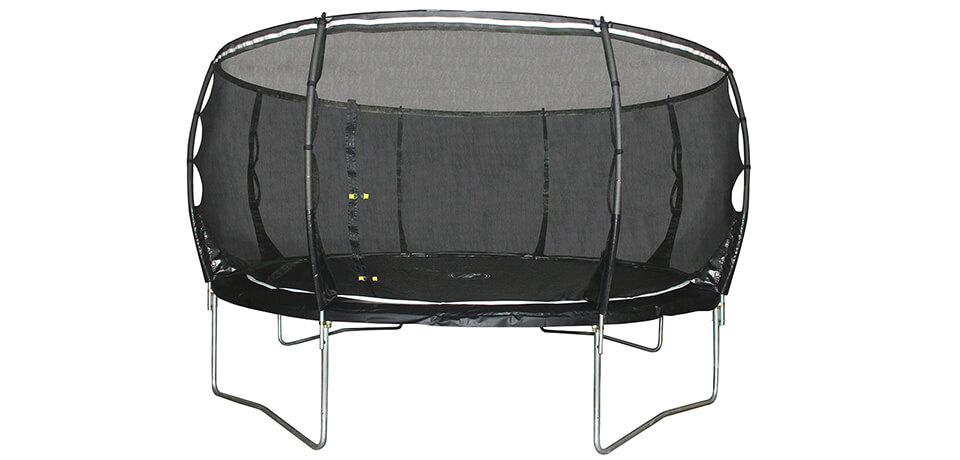 Weight limit:130 kg
Size: 3.6m
Recommended for: Age 6 – 12
---
When looking at price of Plum Trampolines you may think that this is one of the best trampolines avaiable on the market. But is this really the case with Plum trampolines? According to some customers, a big no. Faulty or missing pieces, low quality zipper or problems with assembly, just some of the issues our customers had. But not everything is bad on this trampoline, not even by far… Plum trampolines have been around for years and their know-how in manufacturing trampolines is getting better and better with each model they introduce. Particular one – Magnitude with 3G Enclosure is model for year 2015. and when being compared to previous models you`ll get impression that they worked hard to overcome all previous problems. Today, Plum makes trampolines which can be easily and without any doubt recommended to interested parties. Let`s see a bit about parts…
---
Plum Kids Magnitude Trampoline Specifications
Size & Enclosure
The trampoline is shaped nicely, even if a bit bland in color. The arched enclosure beams are a good design choice that remarkably improves safety and gives you more bouncing area. The trampoline is 12 ft (3.6m) in diameter.
The enclosure is nicely designed, but not constructed too well. We experienced an issue with the zipper – it looks as it might fall off, because the netting is very tight. This is definitely the weakest point of this trampoline, albeit not that big of a problem. We are also not certain regarding the longevity of the mesh – it does its job fine, but will it continue to do so in the next couple of years is anyone's guess.
Frame & Springs
The frame is made of steel that has been galvanized both inside and out, ensuring a rust-free experience and good strength. The springs are also made of steel but coated with a layer of zinc, and there are 72 of them. Plum say they deliver the "ultimate bouncing experience". While we will not go that far (we have seen better), it is more than adequate, especially for children. Maybe bigger models have better bounce, but as we did't try it there is no way of telling…
Foam pads are thick and weather protected, and they do their job well. There was nothing wrong with the mat too, which is made from standard woven poly-etylene fabric.
Assembly & Warranty
The legs are secured with a push button locking system. We had no hard time setting up this trampoline, as the instructions were really straightforward and easy to follow. It does require a bit of muscle, though and it's recommended that at least two adults assemble it together – it's a lot easier that way.
We haven't contacted the customer service, although there have been reports of people having trouble with getting spare parts and general repairs – it might take a lot of back-and-forth before someone decides to help you.
---
Overall, the trampoline is solidly made, if you're not unlucky, that is. There have been reports of bad trampolines (lemons) that owners had issues with (enclosure zip tends to brake), but ours was really good. The enclosure is tight and because of that, the netting might be needing replacement sooner than with the other brands, but the curved poles more than make up for it with increased safety and more bouncing space. The trampoline is adequately equipped with industry standard galvanized steel legs and rust-free springs. It's a capable trampoline that looks like it's made a lot better than its cheaper competitors are, so it's worth bearing that in mind. Priced at about £260, it's by no means a bad purchase, but you won't miss out if you, in the end, decide to get a different trampoline. But this is a charming trampoline with solid build quality that is not too difficult to assemble. Final verdict – 4.1/5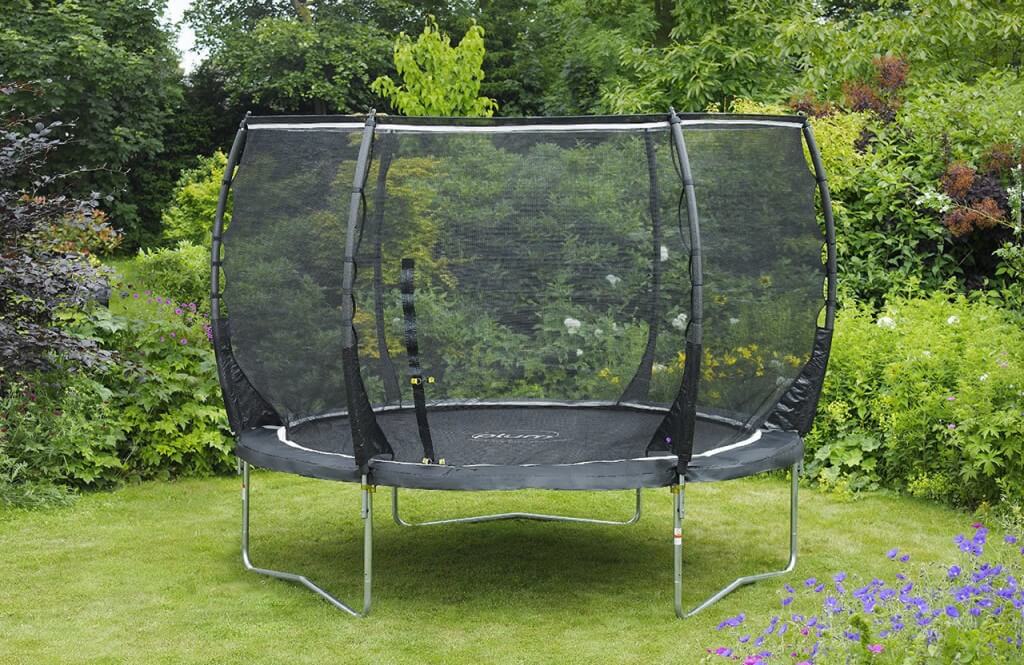 Plum Magnitude Trampoline Video Assembly Guide: